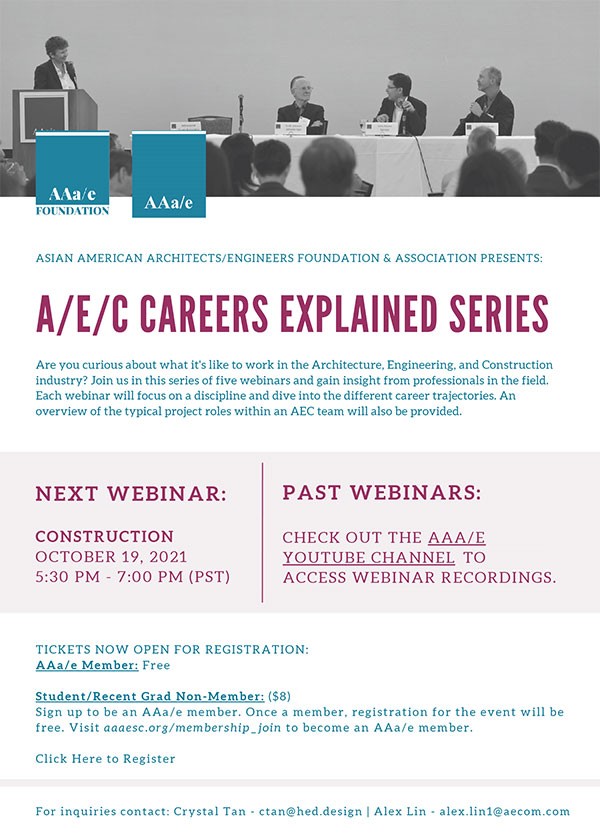 Are you curious about what it's like to work in the Architecture, Engineering, and Construction industry?
Join us in this series of five webinars and gain insight from professionals in the field. Each webinar will focus on a discipline and dive into the different career trajectories.
An overview of the typical project roles within an AEC team will also be provided.